Back To Blog
Automatic garage door installations could not have come at a better time!
They work like a charm but can be a real annoyance when power goes out, or have a problem in their mechanism. Therefore, to keep having a wonderful experience by keeping your garage door in top notch condition, it is vital that you conduct regular check up maintenance. Of much importance is re-lubricating those movable parts of the garage system, and cleaning the metal tracks to remove dirt that may cause rough movement as the door lifts up. For efficient and safe operation of your garage door, the following steps will come in handy in ensuring that your garage door does not let you down in time of need.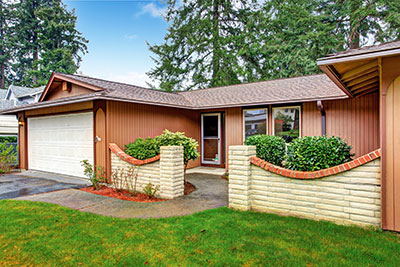 Despite employing all the possible measures through regular maintenance of your garage door, it will most likely breakdown on occasion. If this happens and you cannot diagnose the problem, then you can contact an automatic garage door repair company in your Niles, Illinois for professional services such as automatic garage door replacement if the problem is severe.
However, these troubleshooting steps before hiring a technician will save you some bucks if the problem is fairly simple. First, check if the power is on then the source. In such an instance, the power might not be getting to the electrical component of the garage if the door is not responding. Enlist the assistance of an electrical technician from a reputable garage door company if the problem is with the power system.
The door system comes with an emergency release chain. Pull it. If nothing happens, try to ensure that there are no obstructions lodged in the tracks. Dirt or small pebbles on the door tracks might hinder proper movement of the door.
Inspect the main garage door for any damage that might have been caused by your significant other or child with a bicycle, and fix the problem if possible.
At times the automatic garage door openers can overheat and overload. Let them cool for a while before trying again.